Stu Ungar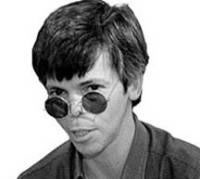 Stu Ungar (September 8, 1953 - November 22, 1998) is widely regarded as one of the most successful poker and gin players to have ever lived. Ungar was a three-time WSOP bracelet winner who often struggled with drug addiction.
Many of Stu's troubles may have been the result of an extremely unstable family life from the time of his birth to the time of his death. This article is going to take a look at Stu Ungar's upbringing, examine his poker career, and will also list Stu's biggest poker tournament wins. Read on for the full Stu Ungar poker profile:
Ungar's Early Life
Stu Ungar was born on September 8, 1953 to two Jewish parents on Manhattan's Lower East Side. Stu's father, Isadore, ran a restaurant/bar which doubled to become a gambling scene at night. This exposed Stu early to the gambling world and taught him how to play his favorite game, Gin.
In 1968 Stu's father died of heart conditions, and his mother was incapacitated by sorrow. This forced Stu to roam the streets of New York and become a serious gin and poker player. On his various tours throughout the city, Stu eventually hooked up with famed crime lord Victor Romano. Romano was allegedly an incredibly smart man who studied and mastered over four languages and also memorized the spelling of every word in the Webster's Dictionary. Victor took Stu under his shoulder and offered him protection from the harsh city.
In 1977 Stu decided to move to Las Vegas, Nevada where he would attempt to make a living playing gin professionally. However, due to Stu's reputation as the best gin player around, games began drying up as no one wished to play Stu. His expertise in the game discouraged players from even challenging him.
Ungar's Major Wins
Stu Ungar once stated "Some day, I suppose it's possible for someone to be a better No Limit Hold'em player than me. I doubt it, but it could happen. But, I swear to you, I don't see how anyone could ever play Gin better than me." To this day, no player has ever proved him wrong.
Ungar is the only player to hold three titles in the world's most difficult tournament, the World Series of Poker Main Event. He won the Main Event back to back in 1980 and 1981, defeating Doyle Brunson and Perry Green in the process. He also won the Main Event in 1997 while struggling with a serious drug addiction.
Between Ungar's five WSOP wins, his three wins at Amarillo Slim's Super Bowl of Poker, and his cash game wins at poker and Gin, Stu was believed to have taken home over $30 million throughout his career.
Ungar's Personal Life
Stu met his first wife (Stefanie) not long after moving to Las Vegas. Stu adopted Stefanie's son, Richie, who later committed suicide after his high school prom. This drove Stu to a less than pleasant life as he began using harsh drugs to cope with the pain. He soon became addicted to cocaine and often used it during poker games and at home. Ungar spent an enormous amount of money on drugs including cocaine and crack.
The drug use quickly began to take a physical toll on Ungar, especially during the 1997 WSOP Main Event. Stu ended up winning the tournament, and earned the nickname of "The Come Back Kid". A few months later Ungar was found dead in the Oasis Motel in Las Vegas, believed to have died from drug abuse.
More Live Tournament Pros: