Phil Ivey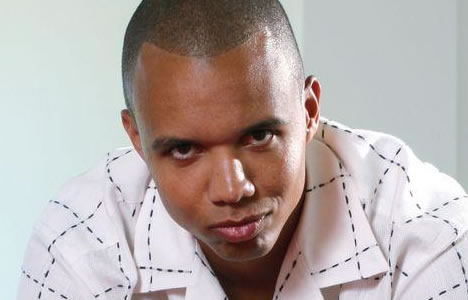 Phil Ivey has achieved something unique in poker: the ability to stand out from the thousands of other poker professionals and personalities in the world. Ivey has captured millions of fans with his quiet, cunning style of play and unique gestures.
Ivey has earned the title of "The Tiger Woods of Poker", as he and Tiger Woods are both African-Americans who have completely dominated their respective sports.
Phil Ivey has won a number of World Poker Tour and World Series of Poker titles, which have left him with a massive poker bankroll. This article is going to examine Phil's early life, his poker career, and his major wins.
Ivey's Early Life
Phil Ivey was born in 1976 in the town of Riverside, California, but his family moved to Atlantic City shortly after his birth. Atlantic City was the perfect area for Phil to grow up, because he was able to gamble with friends and also started sneaking into casinos with a fake ID when he was a teenager. Besides playing illegally in the casinos, Phil also had a telemarketing job to help make money.
Ivey's Poker Career
Phil Ivey has had one of the most successful World Poker Tour careers, as he has set a record with his eight WPT final tables. Surprisingly, Phil only won at one of those final tables, which was the 2008 WPT LA Poker Classic for a $1,596,000 score. Although Ivey has had only marginal success at his eight WPT final tables, he has still racked up over three million dollars in WPT winnings.
Phil Ivey has also realized great success at the World Series of Poker, as he holds seven WSOP bracelets. Phil's WSOP bracelets came from wins in:
2000 $2,500 Pot Limit Omaha Event for $195,000
2002 $2,500 Seven Card Stud Hi-Lo Event for $118,440
2002 $2,000 S.H.O.E. Event for $107,540
2002 $1,500 Seven Card Stud Event for $132,000
2005 $5,000 Pot Limit Omaha Event for $635,603
2009 $2,500 No Limit 2-7 Draw Lowball Event for $96,367
2009 $2,500 Omaha Hi-Lo/Stud Hi-Lo Event for $220,538
Phil's three bracelets in 2002 tie him with Phil Hellmuth, Ted Forrest, and Puggy Pearson for most WSOP wins in a single year. Ivey has also finished in the top twenty-five in the Main Event four separate times from 2002 to 2009, which is extremely difficult to do considering the huge player fields that continue to grow every year. Phil took seventh place in the 2009 Main Event for a $1.4 million score, which is his best finish ever in the Main Event.
Phil Ivey is also one of the most feared cash table players in the world. He can often be found playing the $4,000/$8,000 mixed cash games at the Bellagio in Las Vegas, Nevada. Ivey has also been known to play heads up Limit Hold'em with Texas billionaire Andy Beal for $25,000/$50,000 stakes, and was rumored to have won over $16 million in three days of play. This lead to Beal giving up poker forever.
Ivey's Other Activities
Besides being a poker player, Ivey is also involved in the business in other ways, including being a member of Team Full Tilt at FullTiltPoker.com, and commentating on NBC's Poker After Dark. Phil is also a Houston Rockets fan and can be seen wearing their jerseys on television while he plays poker. He enjoys playing video games, basketball, and betting on sports. Phil now resides in Las Vegas with his wife, Luciaetta, and continues to play high stakes cash tables and major poker tournaments around the world.
More Live Tournament Pros: