Poker Strategy Videos
Almost every poker site offers tons of articles teaching players how to improve their poker game. However, some people are visual learners, and reading article after article really won't do much for them. That's why we created our poker videos section. We've got a few strategy videos already, and plan on adding dozens more in the future. You'll get even more out of the videos below if you also read our poker strategy articles, as the whole package will really hammer home the lesson. Good luck, and make sure to tell your friends to check out our poker videos!
Featured Poker Video #1 - Early Stages SNG Strategy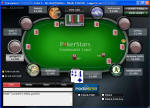 This poker video focuses on the early stages of sit and go's. A lot of players struggle in the early stages of sit and go's and end up getting knocked out or crippled right away. Another common problem sit and go players have is not building a chip stack early, so they end up getting blinded away later on in the tournament.
This video will teach you how to navigate the early stages of a SNG. You will learn how to accumulate chips by taking strategic risks, and to protect your stack when necessary.
» Watch the Early Stages SNG Strategy Video
Featured Poker Video #2 - Playing the Bubble in SNG's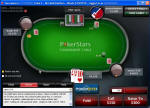 One of the toughest situations in a sit and go (and all of poker, for that matter) is when four players remain in a single table sit and go, and only three players are going to get paid. You are either going to make money or go home with nothing, and it all depends on the strategic approach you take while on the bubble.
This video will guide you through the bubble by staying aggressive. You will not only make the money more often, but you'll be in great shape to win the whole sit and go.
» Watch the Playing the Bubble in SNG's Video
More Poker Strategy Videos
Here are the rest of our poker strategy videos:
Poker Site Video Reviews
Besides the poker strategy videos listed above, we also have videos on our site that review the top ten online poker rooms. To see these videos check out our poker site ratings section.
Credibility of Our Poker Videos
All of the above videos have been made by actual poker players, not by me, the webmaster. You can be sure that you're watching a winning player with winning strategy, because nothing is worse than learning strategy only to find out that it's no good in the real world.