Poker Sites Accepting PayPal
PayPal has been the leading online payment service for half a decade. Headquartered in San Jose, California, PayPal began as a grassroots eWallet. Its ease of use and reliability led to a massive increase in usership; within four years of its inception, PayPal was acquired by eBay.
Seeing as the e-wallet is owned by one of the largest Internet corporations in the world, there is little room for error in its services. When dealing with PayPal, you can rest assured that your money is always safe, secure, and liquid.
Unfortunately, if you're based in the USA or Canada, you can't use PayPal to fund your poker account at this time . However if you're a non-US or non-Canadian player, you've got tons of PayPal poker options. Here are a few of the best international PayPal poker rooms: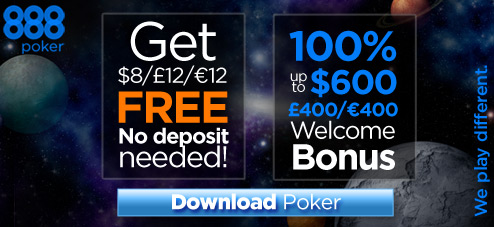 All of the PayPal poker sites above are superb choices. If you want to play poker with PayPal, choose one of the PayPal poker rooms above and make a deposit. The online PayPal poker rooms will process the deposit instantly.
Online Casinos Accepting PayPal
Setting Up PayPal for Poker Deposits
If you don't have one already, a PayPal account is extremely easy to set up. Simply head over to www.PayPal.com, and click the "sign up" button. You'll be led through a series of forms that you'll need to fill out. Once you've completed the process, you're good to go. These are 2 other paypal poker sites that list all the poker rooms that accept paypal poker deposits.
From there, you can deposit directly to your favorite room using either your credit card or debit card. There may be a small fee charged, depending on where you're from. In any case, it will be minimal, and less than most payment processors would charge.
Alternatively, you can link your PayPal account to your checking account to allow for seamless transactions. To do this, you will have to input your checking account information then verify a few small deposits that PayPal will make into your account. After that, you can deposit/withdraw directly from your bank account to your poker account.
PayPal Fees
These are generally minimal, and vary from country to country. To check the PayPal fee structure from where you are, just head to www.paypal.com, and click the "Fees" link at the bottom of the site.
The PayPal Advantage: Security
Of all the payment processors on the web, PayPal is the most secure. Payments are secure and highly encrypted; there's no way anybody but you and PayPal will have access to your banking information.
PayPal will send you an e-mail notification any time your account is used to make a payment. This means you'll have more documentation to track your payments. If you're ever unhappy with a PayPal transaction, you can file a dispute; PayPal will freeze the transfer and its security staff will immediately help you resolve the conflict.
PayPal is one of the best ways to move money back and forth between poker sites. If you're an international player, you'll definitely want to take advantage of this awesome way to play.
More Poker Deposit Methods: