Professional Poker Players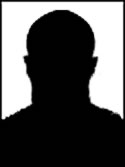 Ever since the first WSOP in 1970, poker players have become a sort of public icon, and their fame has only increased with the poker boom of the 21st century. TV broadcasts of tournaments like the WSOP and WPT have brought notoriety to tournament players, and nowadays, with online poker being such a big business, even online pros are getting love, as they are receiving endorsement deals and sponsorships from online poker rooms.
This page links to biographies of some of the most popular poker professionals, where you can learn more about the player. Also, at the end of the page we discuss some common differences between online poker pros and live poker pros. Plus, you will learn about the best online poker site for players who wish to play with the pros (hint hint - www.FullTiltPoker.com).
Live Poker Tournament Pros

Here are some of the best live poker tournament players who are on television every night:
Online Poker Tournament Pros

Here are some of the best online poker tournament players who dominate online MTTs every day.
Live Poker Cash Game Pros

Here are some of the best live cash game players who play in casinos for nosebleed stakes:
Live vs. Online Poker Players
Many players have started to notice a difference between online and live poker players. As a general rule, online players are known to be much more aggressive, and more aware of factors such as pot size, previous action, and bet sizes. Also, since many players aren't old enough to play in 21 year-old casinos, you will often find many 18-20 year olds playing online. On the contrary, live players are known to play tighter, and are often slightly older players.
Pictures of Poker Players
If you are reading online about a poker professional that you have heard of before, it can be hard to visualize them without seeing a picture of the player. If you want to find a picture of the player you are reading about, try doing an image search at Google.com.