Gus Hansen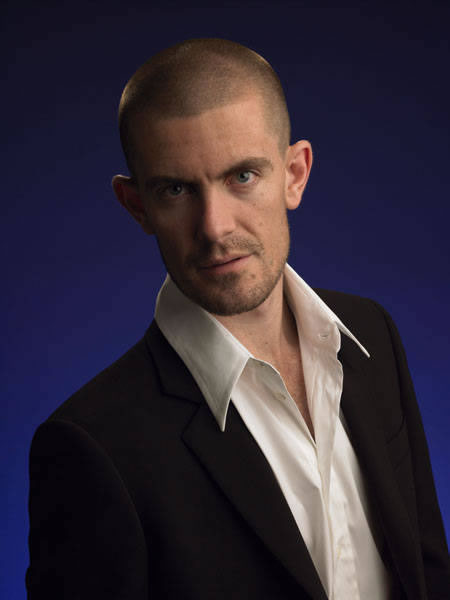 Gus Hansen, nicknamed "The Great Dane", is one of the most famous poker players in the world. His aggressive style and unique ability to read opponents have turned him into a renowned poker player, and he's used his skills to win millions of dollars playing poker. People all over the world have become fans of "The Great Dane", and love to follow his poker play by watching him on TV in tournaments like the WSOP and WPT.
Gus Hansen was born in 1974 in Copenhagen, Denmark. After becoming a successful Backgammon player in Denmark, he decided to head to the USA to see what opportunities the country would present. While living in Santa Cruz, California, Gus wandered into a poker room and began his poker career. He quickly realized how much more money he could make playing poker than backgammon, so he switched his focus entirely to mastering the game of poker. This would be a decision he would not regret.
Although he originally moved to Santa Cruz to attend the University of California, he quickly realized that his time was better spent studying and playing poker, so he spent most of his day doing just that. After studying the game more and more, Hansen realized that a sporadic, aggressive playing style would work well against the older and tighter players that surrounded him at the tables.
Gus' poker game came to a halt when he moved back to Denmark to become a civil servant for the Danish Military. However, after completing his duties he moved to New York City and became a USA citizen. This is where Gus started his professional poker career, and is when his poker game really exploded.
Hansen's Major Wins
Hansen's first shot at a major poker championship was his debut on the World Poker Tour at the Five-Diamond World Poker Classic. This event was held in 2002 with a first place prize of $556,480, and Hansen ended up taking the first place prize, dodging his way through the 147 players that entered the tournament. This win set Hansen off on a magnificent tear through the poker world leading up to the present day.
Some of Hansen's other wins within the last few years include his 1st place finishes in the L.A. Poker Classic -WPT Season 1, Caribbean Adventure-WPT Season 2, WPT Bad Boys of Poker, Shooting Star Tournament-WPT Season 3, and 2007 Crown Aussies Millions Championship. These 1st place finishes combined exceed $2.5 million in winnings.
He has also had various other high placed finishes in major tournaments including the $10,000 WSOP Championship No Limit Tournament in Las Vegas. Hansen has earned over $330,000 in prize money at WSOP events in the past as he has cashed in five events. He has yet to win a bracelet at a WSOP event, but within the next few years he will most likely add that accomplishment to his resume.
Hansen's Other Accomplishments
Gus Hansen is also known to have founded a new online poker site called Poker Champs . The site, which launched in 2003, was recently bought by a British company, Belfair, for nearly 100 million Danish Kroner. Hansen is also known to have modeled for Frank Q, a Danish men's fashion line based out of Copenhagen. His poker winnings along with these side projects have made Gus Hansen one of the richest poker professionals.
More Live Cash Game Pros: