JJProdigy (Josh Fields)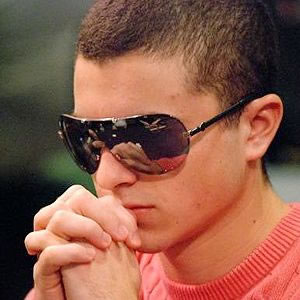 Josh Fields (known online as JJProdigy) may be the most infamous online poker player ever, as he has been involved in several multi-accounting scandals that have received endless attention from the poker community.
What gets lost in all the criticism is the fact that Josh is such an extremely successful online poker player. Fields has a bunch of major scores under his belt, and started playing before he was 18 years old. This article will give you a full run down of the JJProdigy stories, and then will discuss Field's present day activities.
JJProdigy Controversies
The first controversy that involved Josh was when he was caught multi accounting at Party Poker. This occurred back when Party Poker was a site that allowed USA players, and Josh actually won a tournament for $140,000 while playing under the username "ABlackCar". The whole scandal was uncovered at an online poker forum, and since multi-accounting is against Party Poker's terms and conditions, Josh had to surrender his winnings and both accounts were permanently closed. Josh was also discovered to only be 16 years old, so he was subsequently banned from every online poker room that he frequented.
A few months after that scandal, JJProdigy popped back into online poker forums because there were reports that he was taking over for players once they got deep into tournaments, and sharing the winnings with them. Also, players reported that Josh was staking other players, which wasn't allowed because he was underage.
More JJProdigy Rumors
Another scandal arose when one of JJProdigy's horses, Plattsburgh (someone he staked) won the FTOPS $300 rebuy, and other top players accused Josh of taking over for Plattsburgh late in the tournament. There was no proof to back this up, so nothing ever came of it, but it hurt JJProdigy's online reputation even more.
Although Josh received lifetime bans at all of the major online sites, he continued playing underage under multiple aliases. After he turned 18, he admitted that he'd been playing and winning tournaments while underage. This put him back on the scene, and drew attention to him in a negative light because many players already despised him for his repeated multi-accounting incidents and online scandals.
Trouble at the PCA
Right before Fields planned on playing in the PokerStars Caribbean Adventure, he made a public post on PocketFives.com that apologized for his previous actions, and stated that he was trying to play it straight from now on. However, everyone took the apology as a half hearted attempt, and thought that he was just apologizing to save face before making his first public appearance at the PCA.
Once PokerStars heard that Josh was planning on entering the tournament, they decided that his lifetime ban at PokerStars.com would be extended to any PokerStars-sponsored live tournaments, so he wasn't allowed to play. So, Josh instead headed to Australia to play in the Aussie Millions. His first major live tournament didn't treat him well, as he was knocked out early and didn't make the money.
What's Next for JJProdigy?
Although Fields' ban continues at all of the major online poker sites, we imagine that he is still playing under a friend's or relatives name. It is almost impossible to imagine Josh walking away from the game completely.
More Online Tournament Pros: