How to Choose an Online Poker Site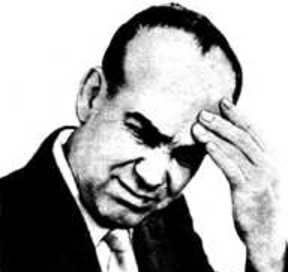 Once you decide to try out online poker, the most important decision you have to make is what poker site you're going to play at. There are a variety of factors that go into this decision, including the poker site's software, their sign up bonus, and their poker traffic.
By examining these factors, plus a few more, you'll be able to find the best possible online poker site for you. Continue reading this article to learn about choosing the best online poker site.
Criteria for Picking a Poker Site
As I just mentioned, there are tons of criteria when it comes to picking the best online poker site. The first, and most important, is the poker software. We'll discuss all of the criteria now.
Poker Software
Finding a site with good poker software is definitely the best choice to make. You'll have to deal with the software every time you log on, so that makes it much more important than support, the bonus, or the game variety. A smooth running poker client makes it a pleasure to play online poker, so it's a good idea to find the best possible site software wise. Click here to find a list of poker sites with great software.
Player Traffic
After poker software, player traffic is definitely the second most important aspect when it comes to a poker site. If you log on to a new poker site and find amazing software, it's pretty useless if you don't have anyone else to play against. Basically, any of the major poker rooms have enough traffic to have games running 24/7, and if you want a poker site that has huge traffic make sure to read more about PokerStars or Full Tilt Poker.
Game Variety
If you're a Texas Hold'em or Omaha poker player, then game variety doesn't really matter for you. However, if you'd like to play less common games such as Five Card Draw or Razz, it's important to find out if the poker site you're looking at offers those games. Make sure to read more about poker sites with extensive game selection.
Customer Service
After you find a poker site that has great software, solid player traffic, and offers the games you like, the next most important thing to check out is the customer service. In almost all situations, you'll never have to contact customer support at a poker site, but when you do, it's nice to know that you'll get a timely response. Some things to look for when it comes to customer service include if the poker site offers a phone line or live chat for an instant answer. Learn more about poker sites with great customer support.
Deposit Bonus
One overrated aspect of online poker sites is their deposit bonus. Players feel like they're getting free money when they sign up, but that is definitely not the case. Every online poker bonus has some sort of clearing requirements that means you have to play for real money before you get the free money. Learn about the best online poker bonuses.
Easy Competition
This factor is important for making the most possible money by playing online poker, but it should come after all of the above factors. By choosing a site that is made up of mostly poor poker players, you'll have an easier time winning money. We've ranked the poker sites with the worst players so you can take full advantage of the fish.
VIP Rewards
This factor is much more important for high stakes players, because if you're putting in huge volume you can get some extra rewards for your business. Poker sites like PokerStars and Full Tilt have instituted great player rewards programs to help retain high stakes players, so make sure to read more about poker sites with great VIP rewards programs.
A Note on New Poker Sites
Major poker sites should meet all of the above criteria, but if you decide to go with a newer or smaller poker room you should be extra careful when researching them. Almost all sites are extremely reputable, but there are a few bad eggs that need to be avoided. If you're thinking about joining a relatively new poker room, make sure to Google their site name to read a few reviews about the site to make sure it's legit.
More General Poker Strategy: