Softest Online Poker Sites
If you are an online poker player who is serious about making money, one of the most important things to consider when choosing a poker site is the level of competition. Although the biggest poker sites are the most popular, they also have the toughest poker competition online. We recommend choosing a soft poker site, where you can make more money even if you aren't the most skilled player.
How do I find the easy to beat poker games?
After you sign up at one of the softest poker sites, you need to know how to spot the fishiest tables on the site. If you can find the easiest to beat tables on the easiest to beat poker sites, just imagine how easy the money will come. One tip that always works is to check out the flops viewed percentage. Almost every lobby lists this information, and the higher that number is the better. If over half of the table is always seeing the flop, you can all but guarantee that there are tons of big pots with lots of players in them, which is perfect for a skilled, aggressive player. These tables are pretty easy to find as long as you play at the easy poker sites.
The following online poker rooms have the easiest competition, so you can play with the worst poker players on the Internet:
Reviewing the Easy to Beat / Fishiest Poker Sites

#1 Poker Sites with Most Fish -
888.com
-
No USA Players
888 Poker is ranked our top easy to beat poker site due to the high number of players seeing flops on a regular basis, regardless of their hands or the stakes, and because of the wild tournaments. If your searching for a poker room loaded with fish, 888 Poker is it. It's not uncommon to have four or more players in on the flop in either FL or NL Hold'em. Nor is it uncommon to see an average viewed flop percentage in the high 50's. Unfortunately, this site does not accept USA players. If you live in the United States, you'll want to try Lock Poker (see review below).
$600 Bonus at 888 Poker: Use Links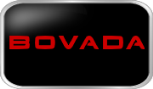 (

Accepts ALL USA Players)
Bovada Poker has always been a very easy site to beat as the whole network is from the Bovada sportsbook and casino, so most of the players are just part time players who mostly play for a bit of fun. Bovada also markets to new poker players, and as a result they bring in tons of amateurs. If you have never played at Bovada before, make sure to deposit and check out their Beginner Tables. This is just gold - Bovada sets up exclusive tables for new depositors, so as long as you have deposited within the last month you can play against the fish.
$1,100 Bonus at Bovada Poker with Bonus Code: N/A - use Links

(

Accepts ALL USA Players)
If you're searching for a poker room with the most fish, or an easy to beat poker site, you definitely want to check out BetOnline Poker. BetOnline Poker is a new poker site using their own software, and aside from crazy loose tournaments, the cash games are the softest games you will find online. Tables leading up to $5/$10 range easily have a viewed flop percentage in the high 50's. This is significantly higher than the industry norm.
25% Instant Bonus at Bet Online Poker with Bonus Code: N/A - Use Links

(

Accepts ALL USA Players)
Lock Poker is a new poker site on the notoriously fishy Merge poker network. I have personally played at Lock Poker, and I must say that this site has the worst poker players I have ever seen. As opposed to a site like 888, where players either raise or fold preflop, players at Lock Poker like to limp in and see every flop. This is perfect for the tight aggressive player, because almost every good hand will get paid off. Remember not to bluff though, because the fish at Lock Poker will almost always call with mediocre hands. Bet when you are ahead, fold when you are not, and you will make a killing.
150% to $750 Bonus at Lock Poker with Bonus Code: N/A - Use Links

#5 Poker Sites with Most Fish -
Winner.com
-
No USA Players
Winner Poker is an excellent choice if you're looking for easy to beat poker games. The poker room has some of the softest tournaments you'll find online coupled with fish filled cash games. Winner is on the iPoker Network which attracts its fair share of newbie's. The  NL Hold'em games have an average viewed flop percentage in the mid to high 50's spread across micro limits to the mid stakes. Join using our Winner Poker coupon code TOPBONUS for a 250% match bonus.
$2000 Bonus at Winner Poker with Bonus Code: TOPBONUS
Making Money from Weak Players
Once you sign up at one of the above poker sites, and locate a table with weak players, you'll need to adjust your playing style to take advantage of their weak skills. Here are a few tips that we recommend for making the most possible money from weak players:
Isolate weak players by re-raising when they raise.
Don't get too tricky - make bets when you have a hand, but check/fold when you don't.
Save fishes' usernames so you can find them in future sessions.
Don't get all in with a mediocre hand to bust a fish - you'll have plenty of other opportunities.
If you are playing against a maniac, read this article: Beating Maniacs in Poker
Easiest Poker Sites vs. New Poker Sites
One thing we've noticed is that the easiest poker sites are often the ones that have recently launched. Most experienced players prefer to stick to one site and never leave. However, fishier players will often jump around to try to redeem bonuses or try out new software. That is why we recommend choosing a new poker site if you are looking for the soft online poker rooms.
More Online Poker Toplists: